–> PhotoWeekend 2023 <–
---
analogueNOW! activities
---
Photo Festival and PhotoWeekend
---
Exhibitions 2022
Charity exhibition for Alzheimer's disease. Heinz Staabs photo archive revisisted. 1960s to 1990s. Part of this years 48h Neukölln Festival.
In cooperation with Fotogalerie Friedrichshain this group exhibition with the theme Transition exhibited 18 artists. Read more.
---
BERLIN PHOTO WEEK 2022
Photowalks, exhibitions and workshops: At this year's BerlinPhotoWeek, everything revolves around the art of photography. And analogueNOW! is right in the middle and holds up the flag of analogue photography. With our own stand in the exhibition area, various analogue workshop offers and our exhibition "Transition" in the Fotogalerie Friedrichshain. This acts as a "satellite" for BerlinPhotoWeek.
---
Grassi Museum x analogueNOW!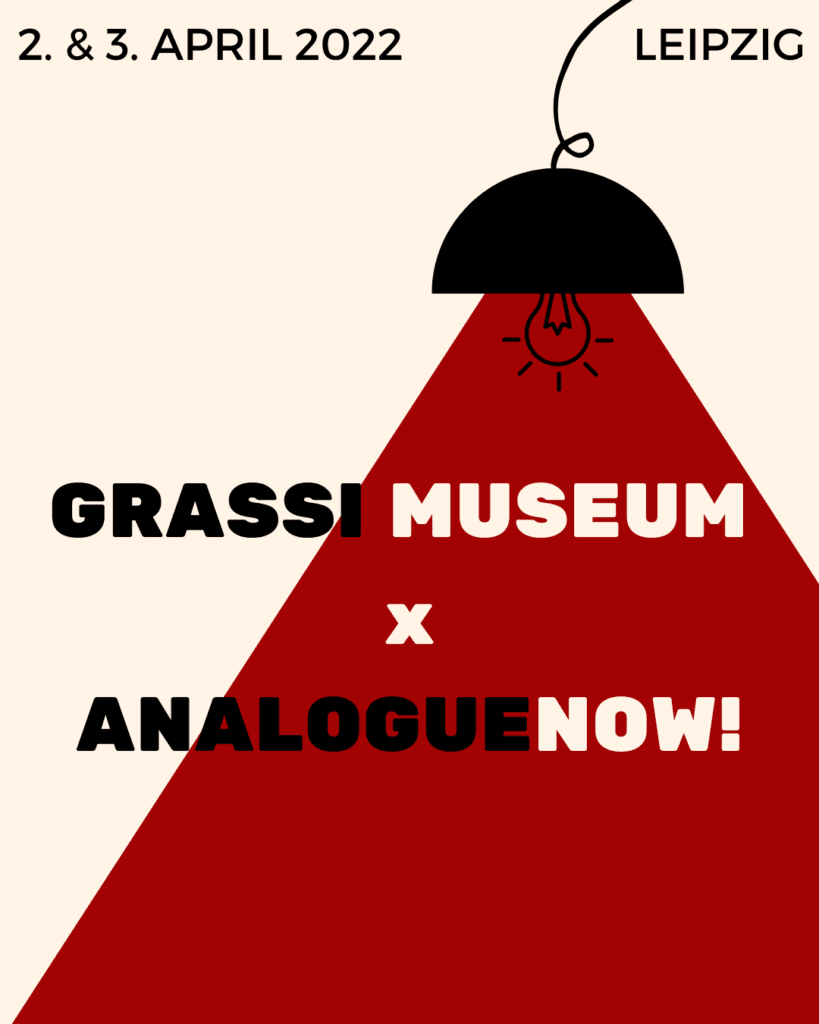 Up until the 3rd of April, the Grassi Museum for applied arts presented the special exhibition 'ANALOG TOTAL' featuring contemporary analogue photographers and artists. The exhibition showed a wide range of analogue techniques and processes. Accompanying the exhibition, analogueNOW! organized workshops and presentations on April 2 and 3. The available workshops included basic courses for darkroom printing as well as special workshops for alternative photography processes and techniques.
| Saturday 02.04.2022 | Demos |
| --- | --- |
| 11 – 11:30h | Polaroid Emulsion Lift |
| 11:30 – 12h | Polagramme – Livestream from the studio – mit Jana Dillo |
| 12 – 12:30h | Color photography with black&white-chemistry (Autochrome of Today) |
| 13 – 14h | Wetplate technique and portait session – with Maximilian Zeitler |
| 14 – 17h | Wetplate portait session – with Maximilian Zeitler |
| 18h | BIER² meetup – develop your film in beer and have a cold one with us |
---
2021
analogueNOW! means building and connecting the community. Social contact and communication are especially important in these dire times. In 2021, apart from our PhotoWeekend, we connected to some Berlin based Masters and started an ongoing series of videos and interviews.
---
2020
When the pandemic hit, we tried to stay true to our ideal and we invited you all to join our digital meetups via Instagram. We organized interviews and talks with german and international artists online, instead of physical MeetUps in Berlin. Check out our Instagram channel, you can find most of them there.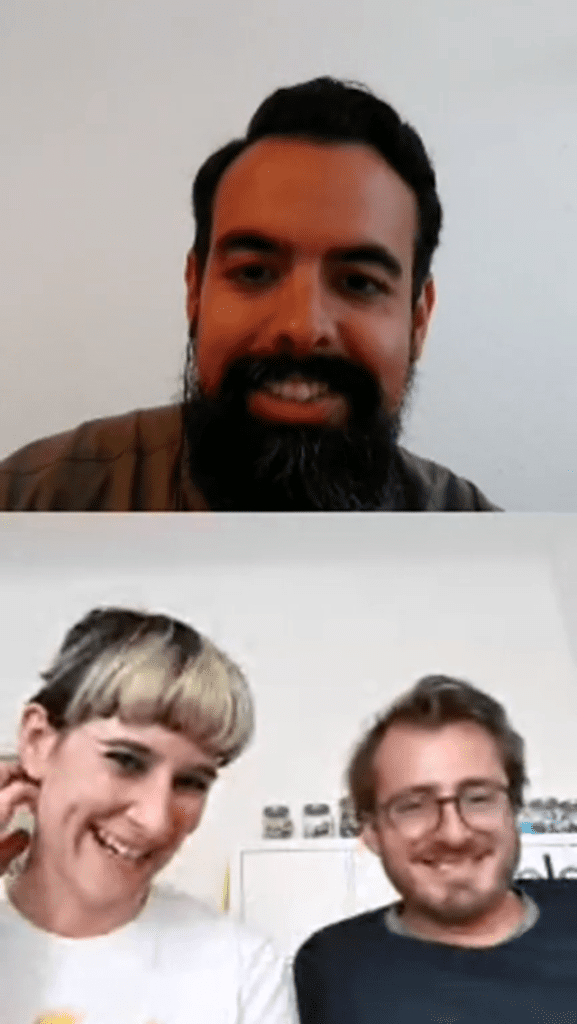 ---
For this month's meetup we have something special: We'll visit the group exhibition 'D E C A M E R O N' organized by Wet Plate Berlin at the Galerie Falkonier, where Daniel Samanns will demonstrate the Collodium or Wet plate process. Stunning!27.02. 18:00 – Galerie Falkonier, Werderscher Markt 12, 10117 Berlin.