---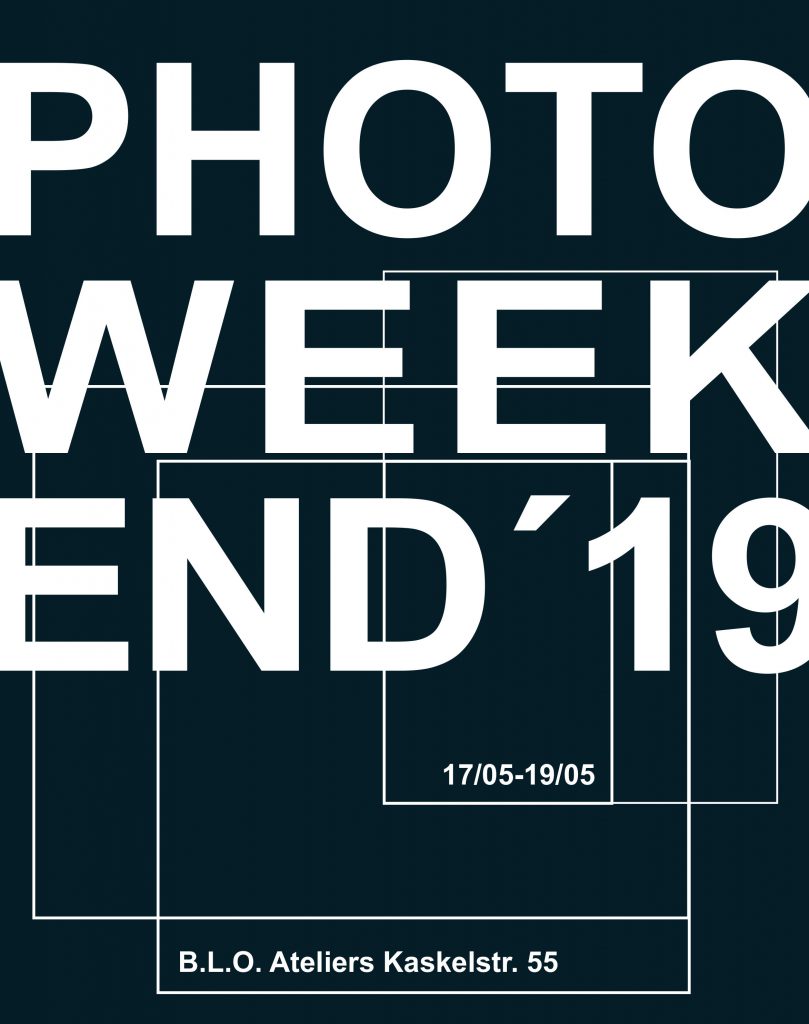 The analogueNOW! PhotoWeekend took place from FR 17th – SU 19th of May 2019 at the BLO-Ateliers, Berlin.
It was a packed weekend with workshops, exhibitions, demos, show & tell, known and unknown faces and so much more. Thank you all for being prat of an awesome community!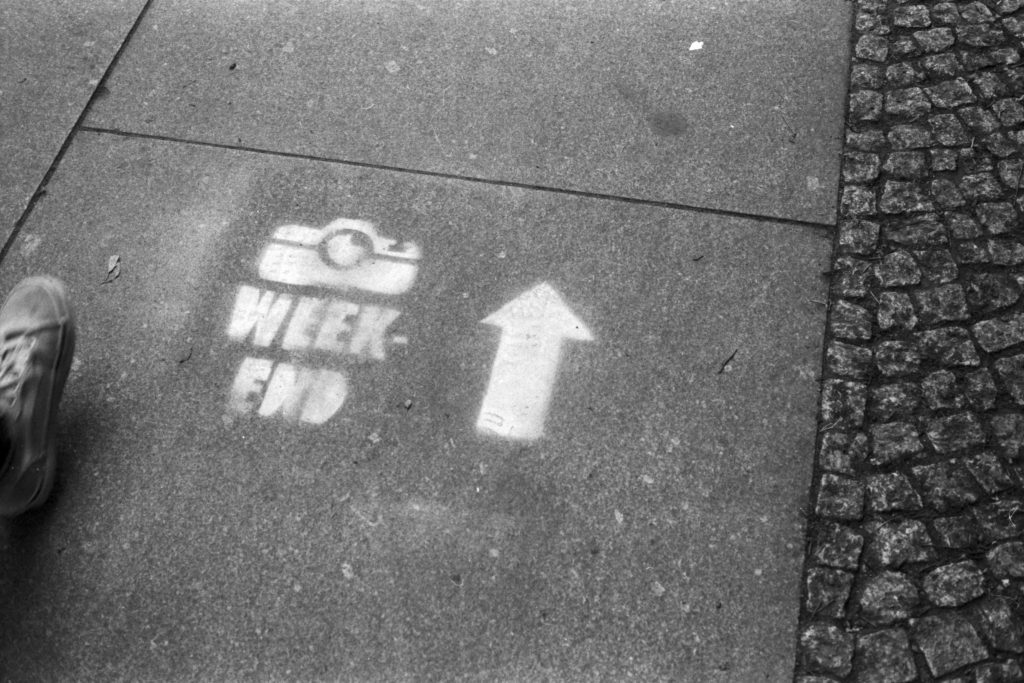 ---
Exhibitions 2019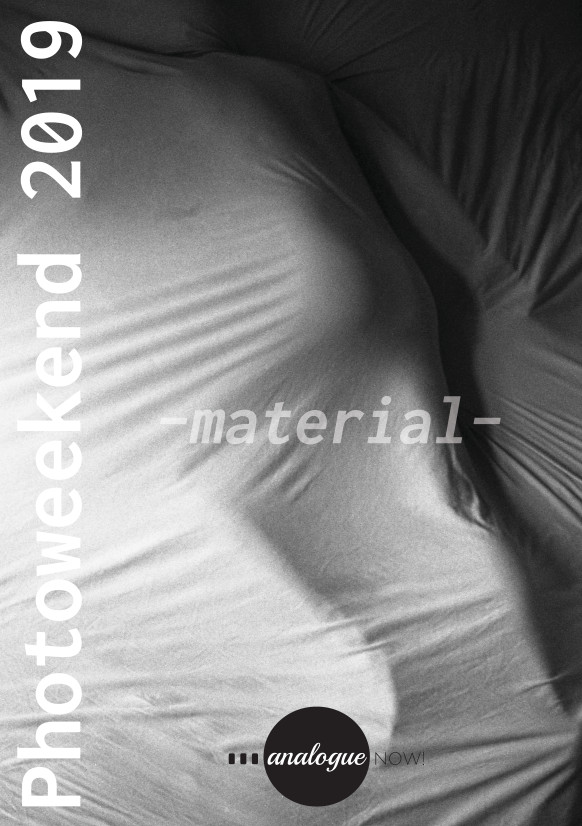 Group Exhibition | MATERIAL

Elena Karakitsou | Monad | Cyanotype on Hahnemühle Torchon paper
Benjamin Kummer | BepiColombo und der Würfel | Belichtung auf Barytpapier
Victor Puigcerver | Chaos in form | Silver Gelatin
Ana Daganzo | The Atlas of Correlations | Cyanotype Emulsion
Markus Kaesler | FRA -BKK / 9002 km / 11 h 05 min | Silver Gelatine Barytpapier
Marie Laforge | Flags Are Just Colors | Fotogramm auf Fotopapier
Julien Menand | EK#1 (Einkapselung) | Fotoautomat mounted on aluminum & wooden framed
Aurelian Cafadaru | There is nothing old under the sky | ink jet on a Baryta Satin-Gloss paper
Tina Rowe | Oyster Shell Ghost | mulsion on Oyster Shell
Thomas Ming-Hui Stanka | Stressinterview No. 13 | PE Schwarz-Weiß Papier
Alissa Ohashi | Who We Are | Hahnemühle Fine Art Print
Malte Nies | Orthochroma | Lochkamera, Fotoemulsion auf Büttenpapier
Rachael Jablo | Untitled from Refracted Growth | Collaged c-print photograms
George Wigens | Jack's Hands | Inkjet on Butterbrot paper
Catherine Bruce | Our Lady | Inkjet pigment on museum etching paper
---
Solo Exhibition | Nils Karlson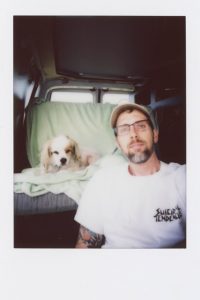 Nils Karlson is a fine art photographer living in Bochum, Germany. His practice is based on the experience of time in the realm of photography. Based on a background as a foley editor and musician, he explores the fragile spans of silence between sounds, the moments between the actions. Using a camera, Nils Karlson combines the aim to create most quiet photography possible with a passion for colour and light. Since 2015, his works have been exhibited internationally, both in numerous solo and group exhibitions all over Europe and the US. Furthermore, his photos have been published in print and online. In 2016, he published his first book, followed by a magazine titled Eyes Like Slumber, which is available at the festival and online for €25.
About the exhibition:
In November and December 2018 I had the chance to participate in the Listhus Artist Residency program in Ólafsfjörður (Iceland). In the winter times, Ólafsfjörður does not get touched by direct sunlight for nine weeks, and I got a taste of this for four weeks. During my journeys into solitude, I found multiple variations of silence. Silence based on low intensity of sound. Silence in between sounds. Silence based on lack of sound. And a profound silence, based on the lack of sound and its last residue being muffled and absorbed by myriads of snow particles floating in the air and resting on the ground.

---
Solo Exhibition | Ria Wank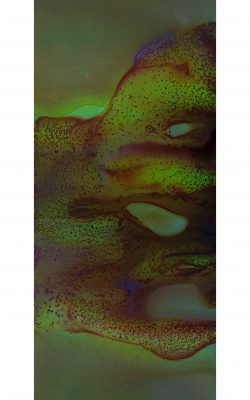 When using my favored analog technique, the "Film Soup", analog films are inserted into or cooked in all kinds of liquids to receive a coloring effect. I always asked myself how I can control this process and how I can recreate a random coincidence. So I started to keep record and studied how 35mm film reacts in different conditions over many stages of development, that lasted sometimes over several years. The material is the 35mm film, the composition of the cocktail and the development process. Together they react very differently in different conditions.
The selection of the material is the starting point of my work, the process is in the center of it, as the process is the symbiose of material, chemistry, time, temperature and all the small details that influence the image in its development process.
The main exhibit, "Lightbox", shows 48 originals of a E6 35mm film, cooked with "Berliner Weiße" (original Berlin style beer). After a resting phase of 3 months the film was developed in classical fashion and partly further treated and lightened with chlorine bleach.
The two big exhibits show a similar experiment but with C41 film. The film was lightly cooked in "Berliner Weiße" beer for 5 minutes and after a 6 hour resting phase developed straight away. The whole series with Berliner Weiße consists of an 18 month study with over 60 35mm films. In my experiments all films are NOT exposed with light.
---
Demos & Presentations 2019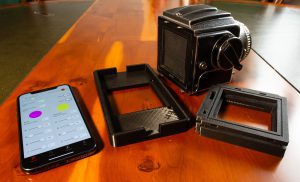 Paper Exposer App
Turn your camera and your phone into a enlarger for less than 35€ mit dem Paper Exposer App and Adapter. Their inventor Jakub Kotrc shows us how!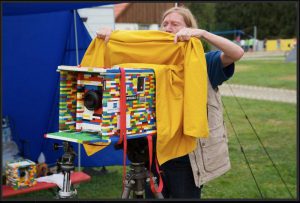 Legograf Jens Werlein – Lecture & Demo
A large format camera made out of legos? Yes! And it's not the only format! Jens Werlein shows us his Lego Cameras and how to build one yourself.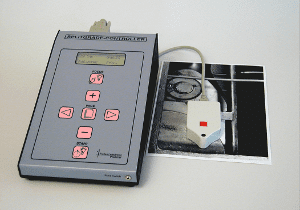 Heiland Electronic – Splitgrade
Heiland Electronic produces the definitive system for the printing of high quality black and white photos on multigrade paper. In their demo, Jürgen Heiland shows how to use the Splitgrade system for a faster and more accurate work in the darkroom. Register by sending an email to info@heilandelectronic.de. Find the official invitiation here.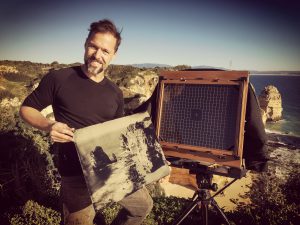 Christian Klant – Collodion Wet Plate
Invented back in 1851, collodion wet-plates are still one of the most fascinating alternative processes in analogue photography. Our expert Christian Klant not only gives a talk, he also celebrates a live shooting with his huge 16×20″ camera!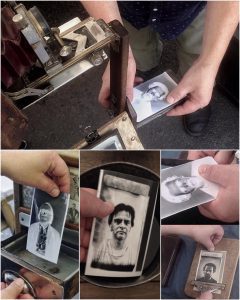 Camera Minutera
Call it Afghan box camera, Kamra-e-faoreeor camera minutera, this is a device to behold. And the experience of being portrayed by it, is something you shouldn't miss out! Don't worry, analogueNOW! and Camera Minutera Berlin give you the chance this Photo Weekend 2019!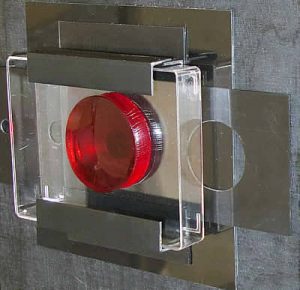 Schlomographen
Schlomographische Aktion Berlin- GÖTTERSPEISE (AMBROSIA) – The Schlomographen show their home-made, edible photo lenses in different flavors. With which they will take portraits on black and white instant film. Each proband receives his/her original image and the lens used (if desired, for inmediate consumption). As always, with authenticity seal and signed.
---
Show & Tell Participants 2019
Saturday, May 18th 2019
Sunday, May 19th 2019
---
Program 2019
Friday, May 17th 2019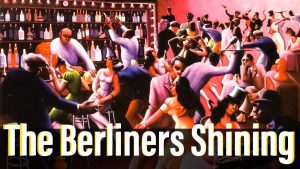 7pm: Vernisage & Concert
Come say hi and enjoy the analogue photography community, the music and the art. The opening evening of the whole analogueNOW! Photo Weekend 2019.



---
Saturday, May 18th 2019
10am – 6pm Producer Fair
With interesting, known and unknown, analogue equipment creators.

---
Sunday, May 19th 2019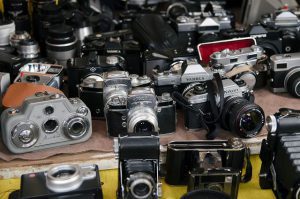 10am – 5pm Flea-market
Buy, sell, trade! analogueNOW! selected a few camera resellers, so that you can find some treasures in their analogue photo equipment.



---
Participate!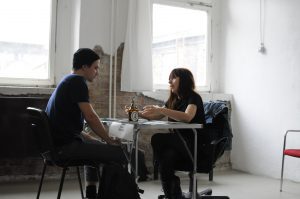 Portfolio‐Review
The analogueNOW! Portfolio Review gives photographers the opportunity to discuss and explore a selection of their own work or a project with experts in the field of photography.



Show & Tell
Analogue photographers and artists come together and present their projects to the audience. You have a project that you want to show? Find more information here.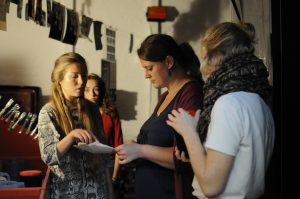 Workshops
The analogueNOW! Photo Weekend 2019 offers a variety of analogue photography workshops. You can find the details of this years workshops here.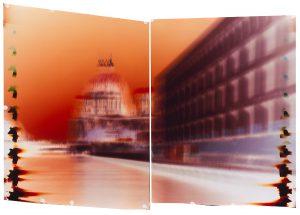 Sa & Su | 11am & 12am | Camera Obscura Boat
Join a one hour boat trip on Spree river inside the Moving Camera and discover Berlin thru the lens of giant floating camera.
Price: 30 € | Participants: 12
To register write an email to:
obscuraboat@analoguenow.com

---
About analogueNOW!
analogueNOW! is passionate about connecting and widening the community of analogue photography. We think analogue photography is more than a negative film in an old camera. As a platform for contemporary analogue photography we therefore invite you to the biggest analogue exchange in Germany. From May 17th until May 19th you can experience the second Photo Weekend from analogueNOW! with workshops, exhibitions and inspirations, a curated selection of works from an Open Call and contemporary photographers.
What to experiance!
Discover with us the different facets of analogue photography with Show & Tells and demonstrations of photography projects, take part in the Portfolio Review, exchange with other photographers and find treasures and equipment at the analogue fleamarket and on the producer forum. Also part of the program: film and Super8 screenings and projections of old train slides (125 years of BLO), concerts, djs, reading corner, coffee and food truck, a camera obscura boat and more surprises. The Photo Weekend is again located on the grounds of the BLO-Ateliers, who are celebrating their 15th year of existence. The works and studios of the BLO-artists and artisans can also be visited during the weekend.
We are very pleased to call the renowned photographer Harald Hauswald, co-founder of the photo agency Ostkreuz, holder of the Federal Cross and the price for unity, our patron for the Photo Weekend 2019. The Photo Weekend is supported by the Bezirkskulturfond Lichtenberg.
---
You can get an impression of our last Photo Weekend 2017 here.
---
Supported by