---
analogueNOW! activities
---
Grassi Museum x analogueNOW!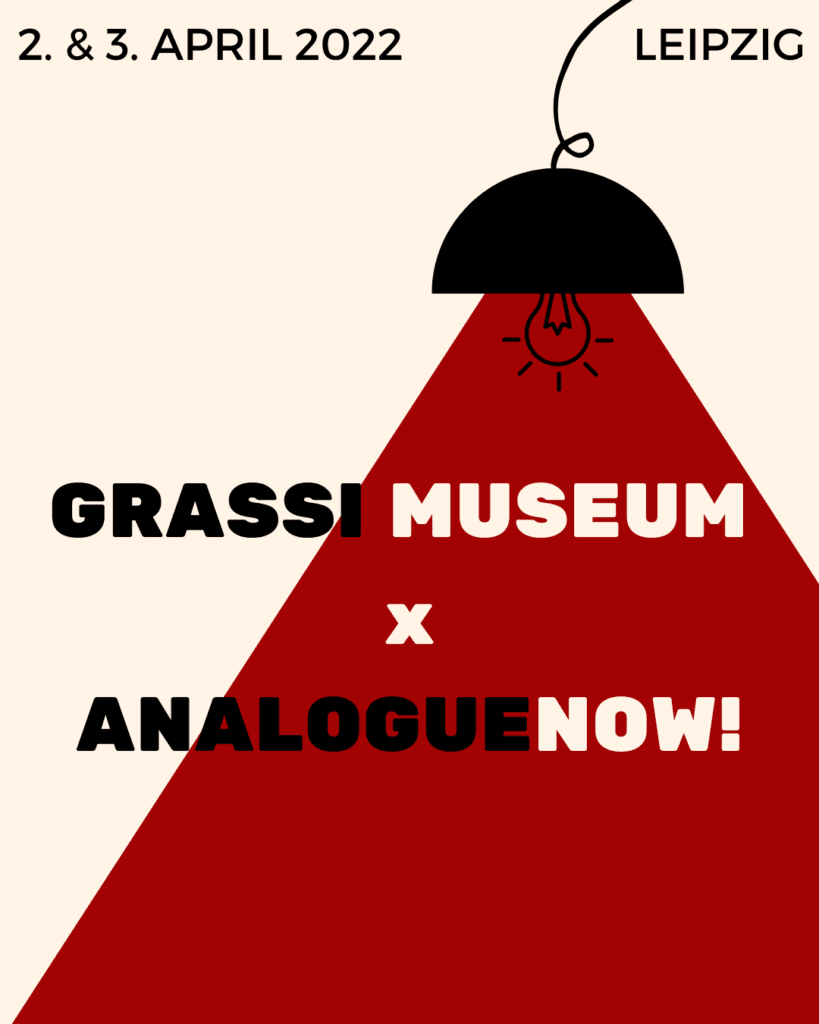 Up until the 3rd of April, the Grassi Museum for applied arts presents the special exhibition 'ANALOG TOTAL' featuring contemporary analogue photographers and artists. The exhibition shows a wide range of analogue techniques and processes. Accompanying the exhibition, analogueNOW! will organize workshops and presentations on April 2 and 3. The available workshops will include basic courses for darkroom printing as well as special workshops for alternative photography processes and techniques.
Workshops:
Through the sponsorship of the GRASSI Museum Leipzig we can offer the workshops at a super low price. Take the opportunity to collect strange techniques and basic knowledge!
---
Photo Festival and PhotoWeekend
2021
analogueNOW! means building and connecting the community. Social contact and communication are especially important in these dire times. In 2021, apart from our PhotoWeekend, we connected to some Berlin based Masters and started an ongoing series of videos and interviews.
---
2020
When the pandemic hit, we tried to stay true to our ideal and we invited you all to join our digital meetups via Instagram. We organized interviews and talks with german and international artists online, instead of physical MeetUps in Berlin. Check out our Instagram channel, you can find most of them there.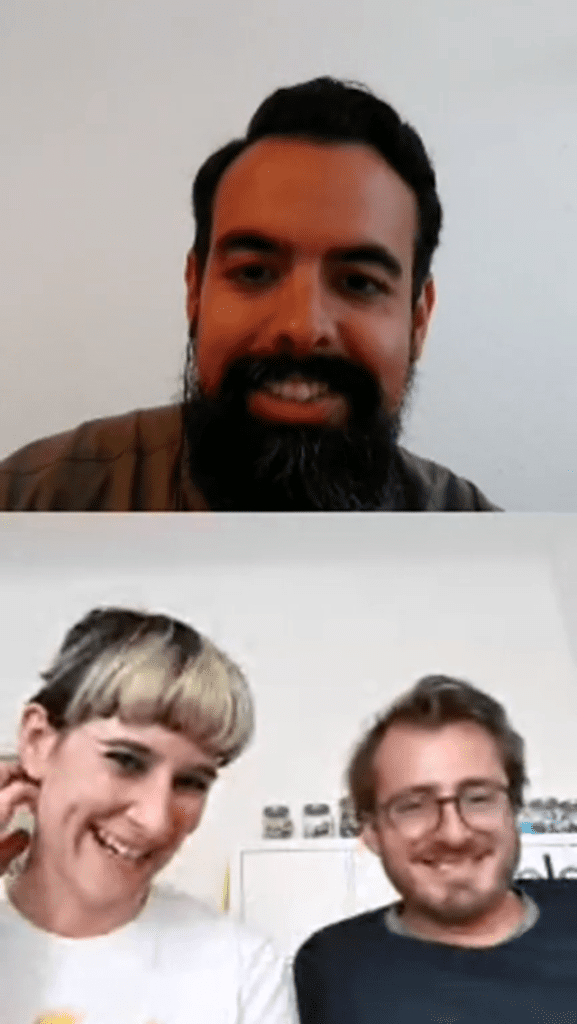 ---