 FR 17th – SU 19th of May 2019 | BLO-Ateliers, Kaskelstraße 55, 10317 Berlin | analogueNOW! Photo Weekend | 5€ / 3€ whole weekend
Friday, May 17th 2019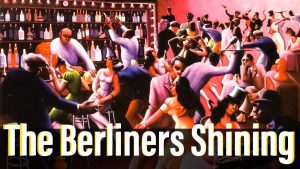 7pm: Vernisage & Concert
Come say hi and enjoy the analogue photography community, the music and the art. The opening evening of the whole analogueNOW! Photo Weekend 2019.



---
Saturday, May 18th 2019
10am – 6pm Producer Fair
With interesting, known and unknown, analogue equipment creators.

---
Sunday, May 19th 2019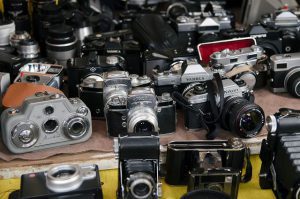 10am – 5pm Flea-market
Buy, sell, trade! analogueNOW! selected a few camera resellers, so that you can find some treasures in their analogue photo equipment.



---
Participate!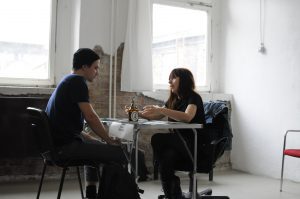 Portfolio‐Review
The analogueNOW! Portfolio Review gives photographers the opportunity to discuss and explore a selection of their own work or a project with experts in the field of photography.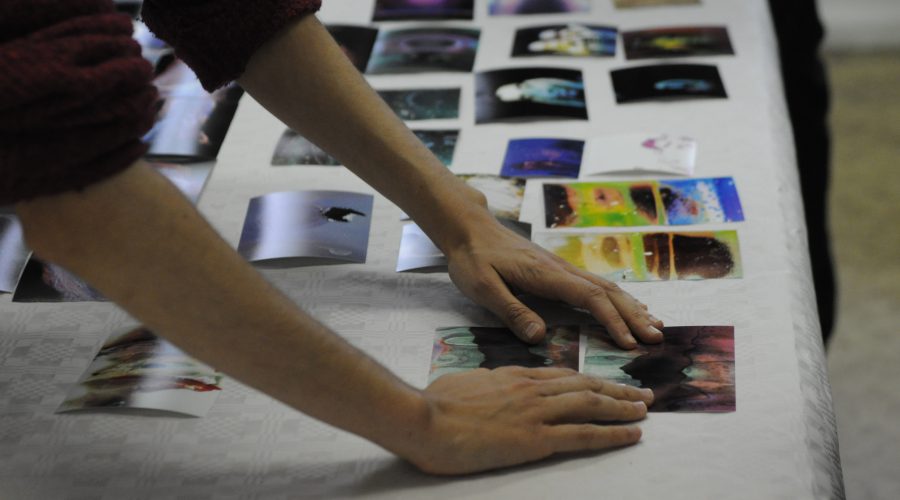 Show & Tell
Analogue photographers and artists come together and present their projects to the audience. You have a project that you want to show? Find more information here.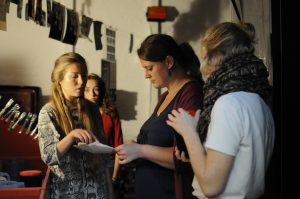 Workshops
The analogueNOW! Photo Weekend 2019 offers a variety of analogue photography workshops. You can find the details of this years workshops here.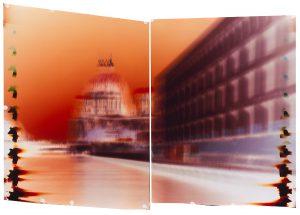 Sa & Su | 11am & 12am | Camera Obscura Boat
Join a one hour boat trip on Spree river inside the Moving Camera and discover Berlin thru the lens of giant floating camera.
Price: 30 € | Participants: 12
To register write an email to:
obscuraboat@analoguenow.com

---
About analogueNOW!
analogueNOW! is passionate about connecting and widening the community of analogue photography. We think analogue photography is more than a negative film in an old camera. As a platform for contemporary analogue photography we therefore invite you to the biggest analogue exchange in Germany. From May 17th until May 19th you can experience the second Photo Weekend from analogueNOW! with workshops, exhibitions and inspirations, a curated selection of works from an Open Call and contemporary photographers.
What to experiance!
Discover with us the different facets of analogue photography with Show & Tells and demonstrations of photography projects, take part in the Portfolio Review, exchange with other photographers and find treasures and equipment at the analogue fleamarket and on the producer forum. Also part of the program: film and Super8 screenings and projections of old train slides (125 years of BLO), concerts, djs, reading corner, coffee and food truck, a camera obscura boat and more surprises. The Photo Weekend is again located on the grounds of the BLO-Ateliers, who are celebrating their 15th year of existence. The works and studios of the BLO-artists and artisans can also be visited during the weekend.
We are very pleased to call the renowned photographer Harald Hauswald, co-founder of the photo agency Ostkreuz, holder of the Federal Cross and the price for unity, our patron for the Photo Weekend 2019. The Photo Weekend is supported by the Bezirkskulturfond Lichtenberg.
---
You can get an impression of our last Photo Weekend 2017 here.
---
Supported by