Date/Time: Sunday 29.08. 11-14h •
Price: 10€ / 5€* •
Sunday is no good? No problem, we have a PhotoWalk on Saturday too! •
Do you have an analogue camera but are not sure how to use it? In this workshop you will learn terms such as aperture, ISO, exposure time, etc. by using your very own analog camera. We will explore the Berlin urban landscape around the grounds of the B.L.O. ateliers with a clear goal: take 36 exposures on black and white film! Bring an analog camera for small format (35mm) or medium format (120). One 35mm B&W film is on us!
Next Steps? Develop yourself the film at our B&W development workshop, then print copies from the negatives at our B&W printing workshop! Perfect combo!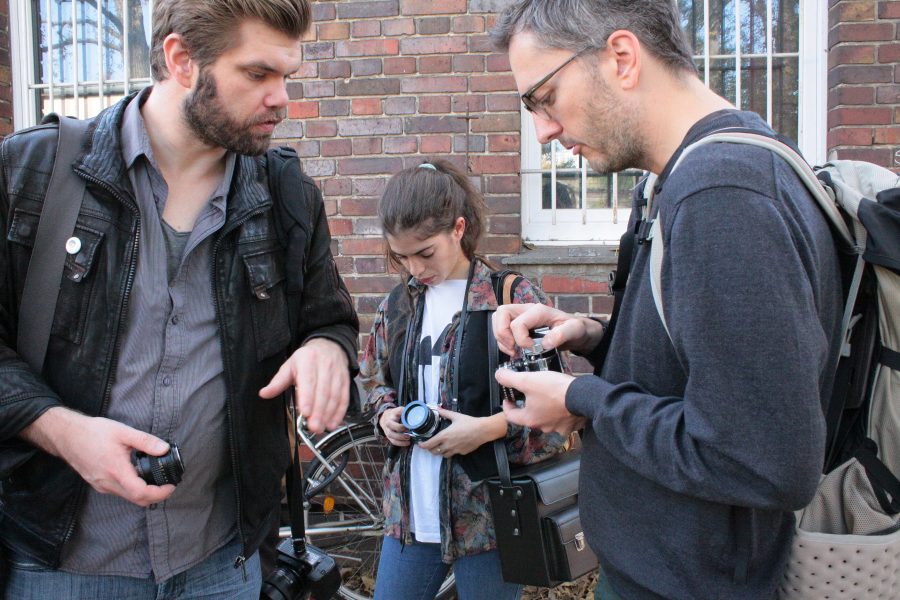 (*) Discount is possible for people with severe disability, students, trainees, pensioners, unemployed people, BFD and FKJ workers.
Der Online-Ticketverkauf zu dieser Veranstaltung ist geschlossen.