By Annette Golaz •
Date/Time: Sunday 29.08. 10-14h •
Price: 100€ / 80€* •
In this workshop you will learn how to create a color image on the basis of a cyanotype and with the help of a plant. Because blue is just one color that a cyanotype can have. If you bleach it, it turns yellow. All that remains is red, which has to be added to create a three-color print. At the end of the course you will have a finished three-color print of one of your pictures. From making the negatives to toning, you will learn everything so that you can then print independently in color. At the same time, you will learn more about the possibilities of using plants to tone cyanotypes in a variety of colors.
Annette Golaz researched the toning of cyanotypes with plants for several years and developed this three-color technique. She has written a book on the subject which will be published soon. So you are the first to learn this technique in a workshop.
We work with digital negatives. Since the bleaching and drying process would take two days, partial steps are prepared for you. Send your color photo to info@agolaz.ch no later than Thursday, August 19th via Wetransfer The resolution should be at least 300 dpi, the size on the longer side approx. 20 cm.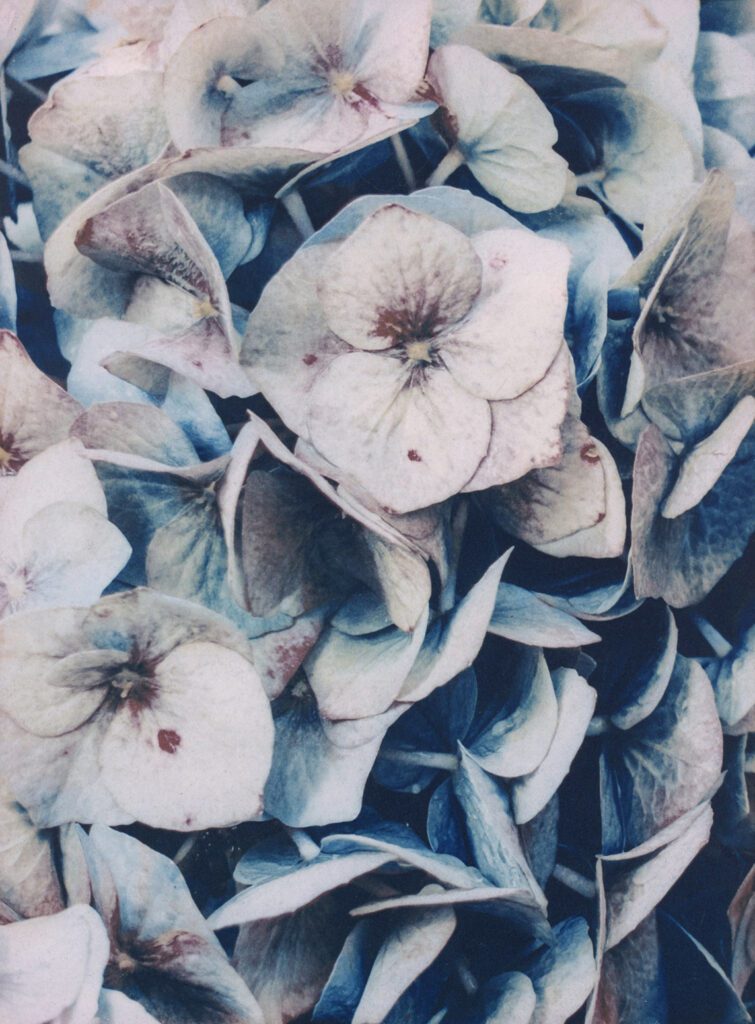 (*) Discount is possible for people with severe disability, students, trainees, pensioners, unemployed people, BFD and FKJ workers.
Der Online-Ticketverkauf zu dieser Veranstaltung ist geschlossen.