By Ria Wank •
Date/Time: Saturday 28.08. 11-13h •
Price: 50€ / 40€* •
• Chemigrams – camera-less image development with black and white photo chemistry •
Chemigrams are camera-free images created with the help of a fixer and developer. Reservation techniques and advanced development processes result in unique structures and image compositions. Analog photography as a medium is reinterpreted and developed into a painting technique in which light does not play an essential role in the creation of the image.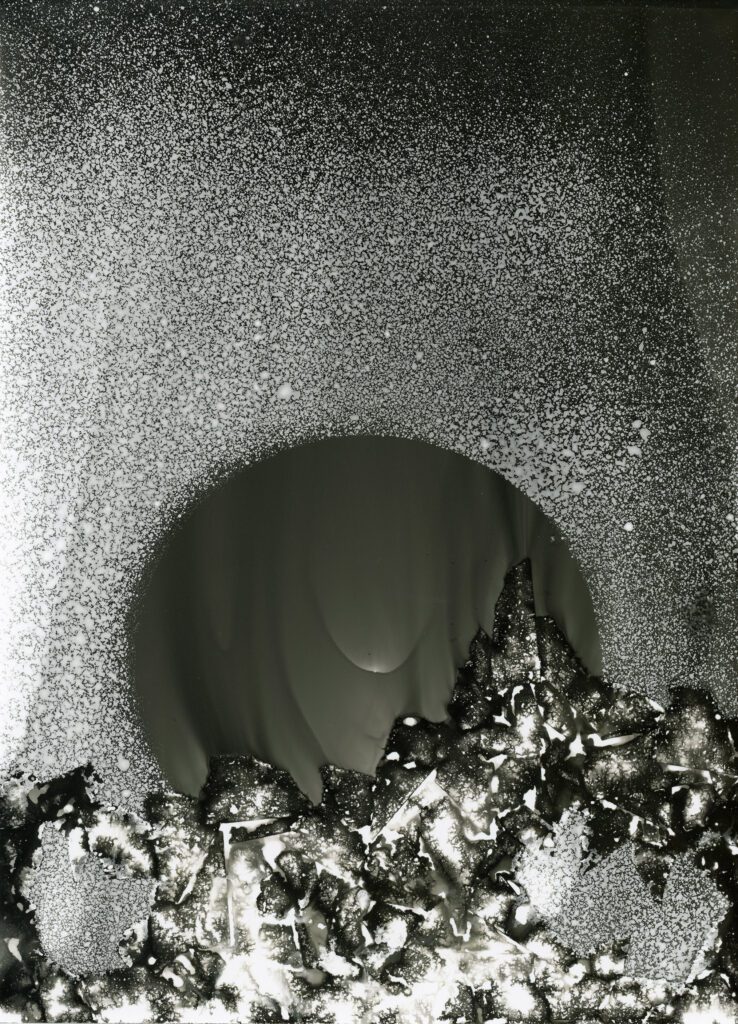 (*) Discount is possible for people with severe disability, students, trainees, pensioners, unemployed people, BFD and FKJ workers.
Der Online-Ticketverkauf zu dieser Veranstaltung ist geschlossen.