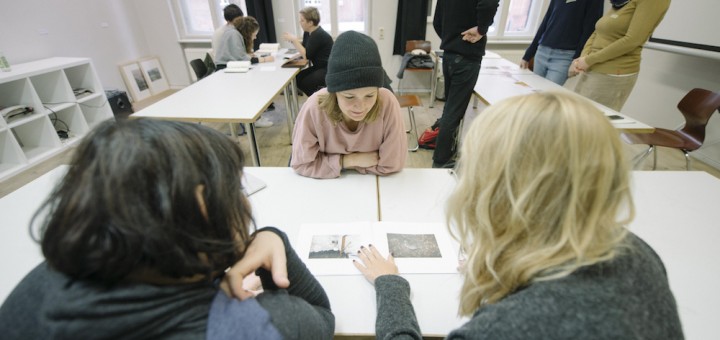 The Portfolio Review on Saturday offers you the opportunity to present some of your work or also a whole project to two out of the four photography experts. They will have a look and give you some contructive feedback – no matter if it's analogue, digital or mixed media work – everything is welcome!
This offer is made for everybody who needs some inspiration or also just wants so have a closer look at their work in private.
Btw: Every participant has the chance to win the analogueNOW! Talents Award for the best portfolio. The prize-giving will take place on Saturday evening.
Attendance fee:
2×20 mins: 30€ / 25€ red.*
3×20 mins: 40€ / 35€ red.*
*reduction is available for pupils, students, retirees, enemplyed, military or community service people
Sign up:
Write an e-mail to Aleksandra (a.rieder-koll(at)analoguenow.com)
Deadline: 3rd of October, 2017 – but be quick, there's a limited attendance.
After a successful sign up and when paid you'll get an e-mail with the confirmation and also some tipps how to prepare for the portfolio review.
Our photography experts:

Felix Hawran (Fotogalerie Friedrichshain, Berlin)
Christian Klant (Photographer www.christian-klant.de)
Chantal Alexandra Pilsl (CAP Photo, Multimedia, Editing)
Aleksandra Rieder-Kollesinska (Free photo editor, curator, visual expert, project coach)