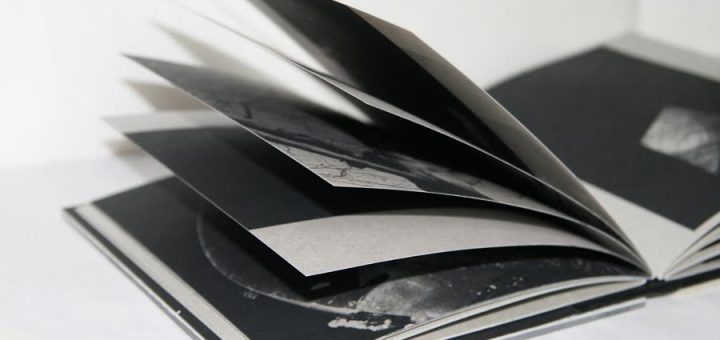 Exhibition photobookNOW!
The photobook is more than just a collection of picture to represent the work of a photographer and artist. Furthermore the exhibited photobooks contains an aesthetic statement, which can just be constituted in the medium of a book. Selection, paper, bond and cover are an important part for the artwork. The arrangement and sequence of the pictures develop a distinct narrative, which plays with fictional storytelling and the character of documentary in photography.
Participating artists:
Nico Baumgarten – How the other half lives | Julia Borissova – Dimitry
Elena Capra – Libro di famiglia | Nicoló Degiorgis – Hidden Islam
Jonas Feige – Nacht auf der Sonne | Kirill Golovchenko – Arbeitsbuch | Labour book
Aras Gökten – Arkanum | Dagmar Kolatschny – Sunny 
Birgit Krause – Plánētes | Nico Krebs & Taiyo Onorato – the great unreal
Andreas Krufczik – Kreuzweg | Calin Kruse – Schmetterling 
Sara-Lena Maierhofer – Dear Clark  | Katarzyna Mazur – Anna Konda
Regine Petersen – Find a Fallen Star | Florian Reischauer – Pieces of Berlin
Kamil Sobolewski – Rattenkönig | Mariya Ustymenko – Fear of disappearance
Sarah Walzer – Junge Siegerin
Curated by  Caro Bräuer and Julia Tautz
---
May 6th – 14th 2016 | Siegfriedstr. 49-60, 10365 Berlin
opening hours: 
daily   11 am – 8 pm
Admission is free.
---
Public Programme
Saturday | May 7th | 2016
4 pm     Hannes Wanderer (Peperoni Books/25 Books): Thoughts and aspects about the photo book
4:15       Guided tour through photobookNOW! exhibition with participating artists
7 pm     Diskussion Fotobuch. Postdigital?